Sunset Place
Live on a privileget location in Panama city
It is a project both practical and well-priced because of its privileged location and proximity to everything. With accessibly-priced apartments and a central location, it is a great residential solution for whoever wishes to live in San Francisco.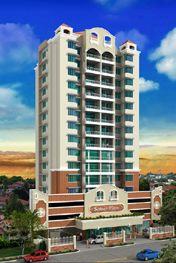 Also:
Gated parking
24-hour Security
Guest parking
Luxurious, large lobby
2 high-speed elevators
Power generator for common areas
Social area:
The project has more than 350m2 of social area on the top floor with an enviable panoramic view, and includes:
Party room
Open deck
Closed deck
2 Gazebos
Bathrooms
The apartments:
83 m2 - 2 bedrooms, 2 baths with balcony; 105/110 m2 - 3 bedrooms, 2 baths or 2 baths with service bedroom and bath.
The price: $82,000.00
include( $_SERVER['DOCUMENT_ROOT'] . '/footer.php' ); ?>