Destiny Panama Bay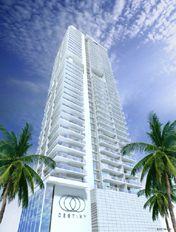 Less than a three-hour flight from Miami International Airport, Destiny Panama Bay is located on Balboa Avenue. This bay front area in between the colonial city of Casco Antiguo and the cosmopolitan city of Panama is one of the quickest growing areas featuring hospitals, foreign embassies and the most important new residential projects. Destiny is at the "heart" of it all!
The project:
Modern living located in an undiscovered paradise, Destiny on Panama Bay is quickly becoming the perfect destination for anyone wanting more for less.
While you will find luxurious amenities at Destiny that will exceed your expectations, Panama is a country rich with amenities of its own that become a part of your everyday environment. Featuring golf, sport fishing, ecotourism, shopping, casinos, water sports, fine dining, vibrant nightlife and more, the activities available to you are nearly endless.
The prices:
150 m2 = 440,000.00
98 m2 = 300,000.00
122 m2 = 390,000.00
include( $_SERVER['DOCUMENT_ROOT'] . '/footer.php' ); ?>